This year, we are hosting a variety of different events for you to get involved in. From upskilling your knowledge around HIV to learning from the experiences of people living with HIV, we have something for everybody to help support this year's theme for World AIDS Day set by UNAIDS; "End Inequalities. End AIDS. End Pandemics"
---
Free HIV Awareness Webinars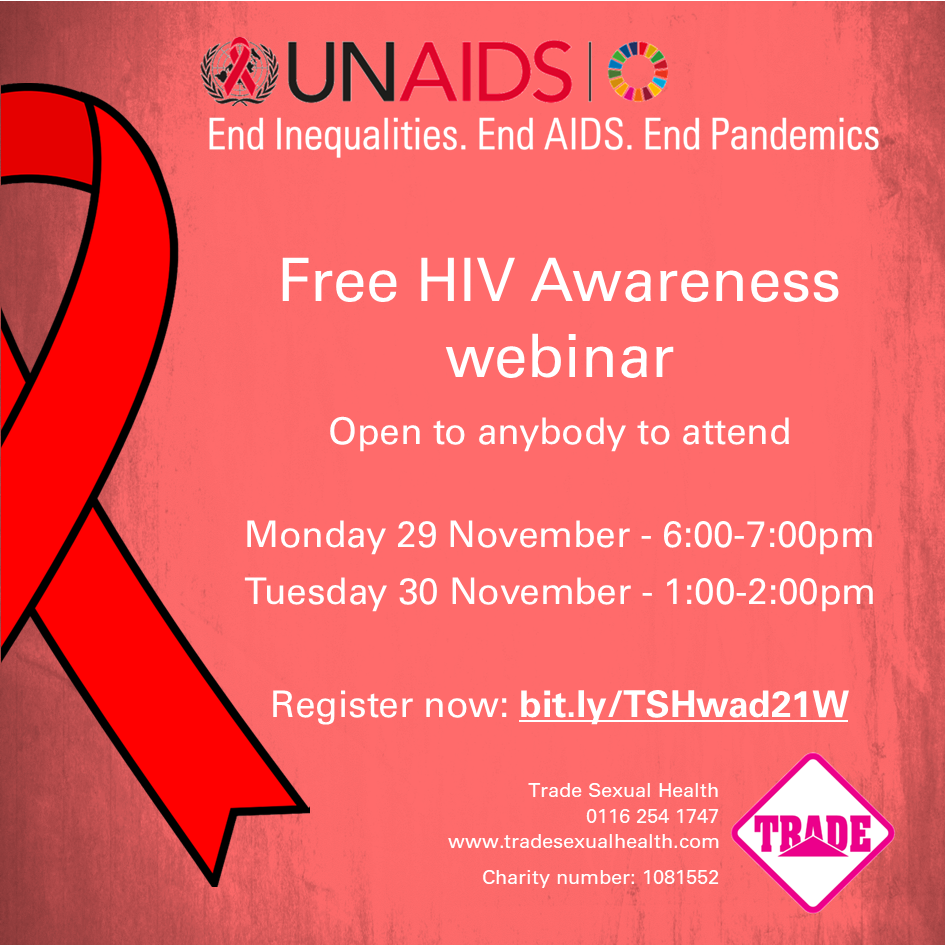 Date: Monday 29 November
Time: 6:00-7:00pm
Location: Zoom
OR
Date: Tuesday 30 November
Time: 1:00-2:00pm
Location: Zoom
When was the last time you spoke about HIV with somebody? How much do you know about HIV? Did you know there are now ways to prevent acquring HIV?
This free 1-hour webinar will give you an opportunity to learn and find out more about HIV today and show your committment to tackling HIV discrimination and stigma.
The webinar is open to anybody and will provide basic information around HIV, with the aims of the webinar to find out more about HIV, how it is and isn't passed on and how HIV is still important to talk about today, including information on preventative methods and how medication can prevent onwards transmission.
Register now: bit.ly/TSHwad21W
Red Ribbon Social - Living with HIV Today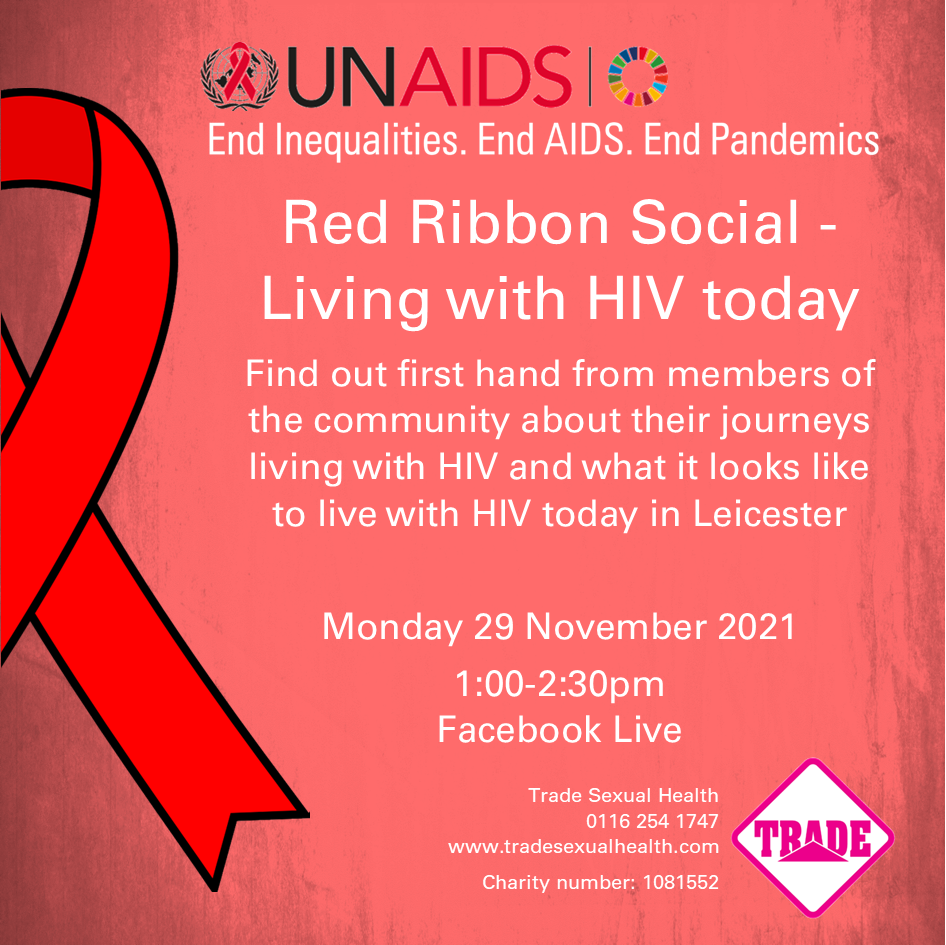 Date: Monday 29 November
Time: 1:00-2:30pm
Location: Facebook Live
The Normal Heart (Charity Movie Screening for World AIDS Day 2021)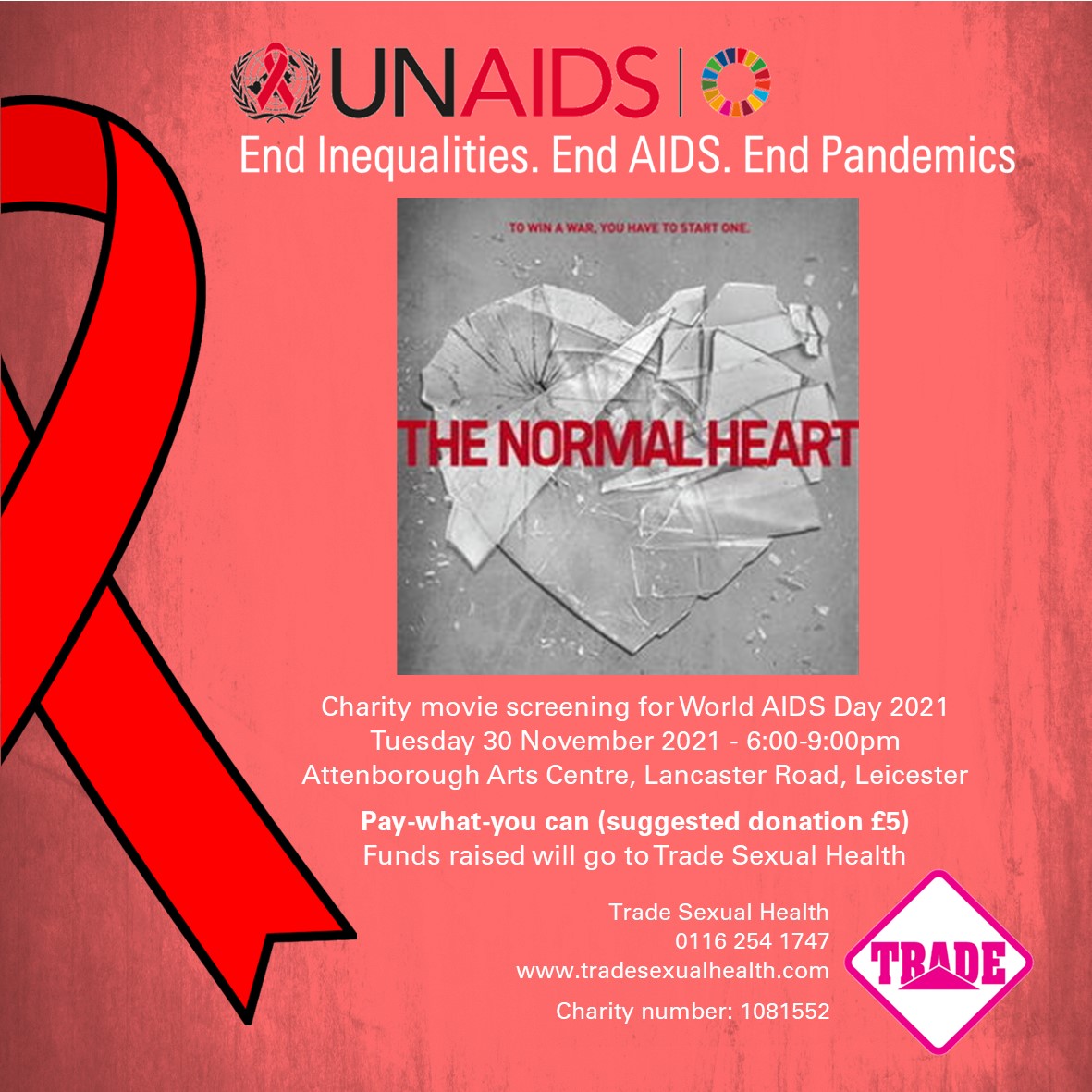 Date: Tuesday 30 November
Time: 6:00-9:00pm
Location: Attenborough Arts Centre, Lancaster Road, Leicester
Tickets: £5 suggested donation ticket (payment taken online) or pay-what-you-can on the night ticket (free to order online)
Trade Sexual Health are proud to host a fundraising movie screening of the 2014 HBO movie "The Normal Heart" starring Mark Ruffalo, Jim Parsons, Julia Roberts and Matt Bomer.
Set in early 1980s New York on the cusp of the HIV & AIDS crisis, the film follows a number of LGBTQ+ activists and people within the medical community to help raise awareness about the virus and the impact it is having on those most at risk. Click here to watch the trailer.
Snacks and refreshments will also be available.
Runtime: 2 hours 15 minutes.
Red Ribbon Remembrance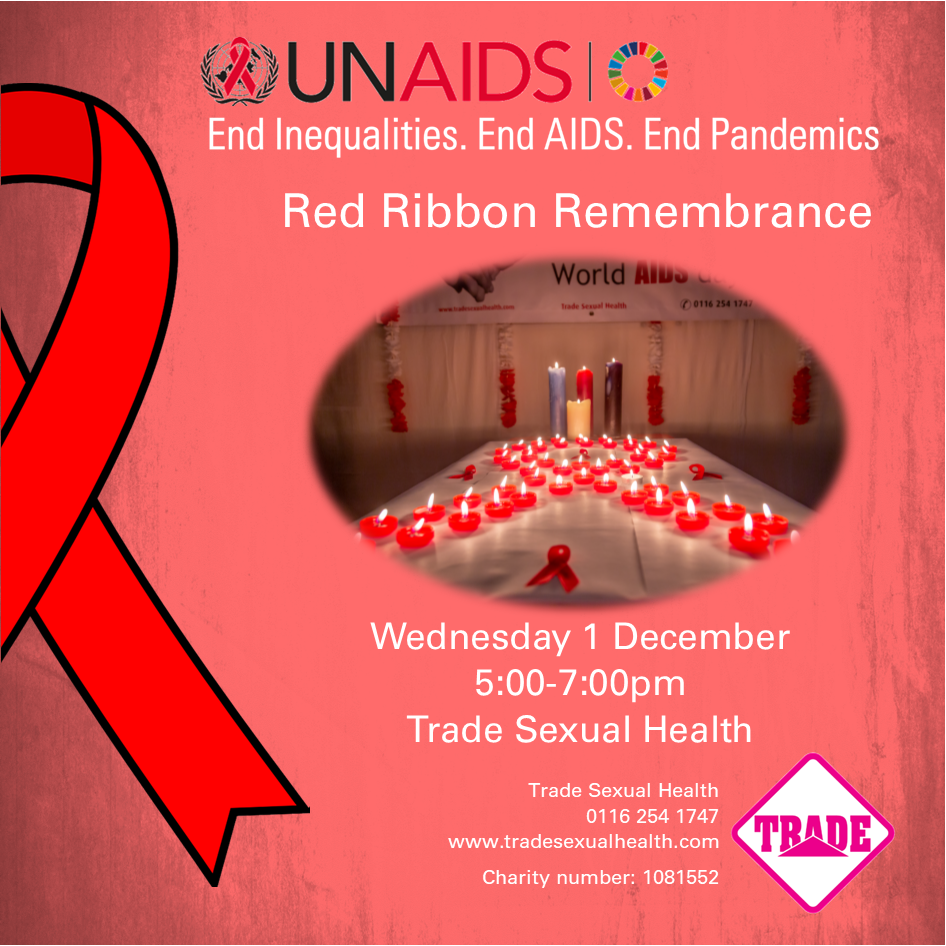 Date: Wednesday 1 December
Time: 5:00-7:00pm
Location: Trade Sexual Health, 27 Bowling Green Street, Floor 2, Leicester, LE1 6AS