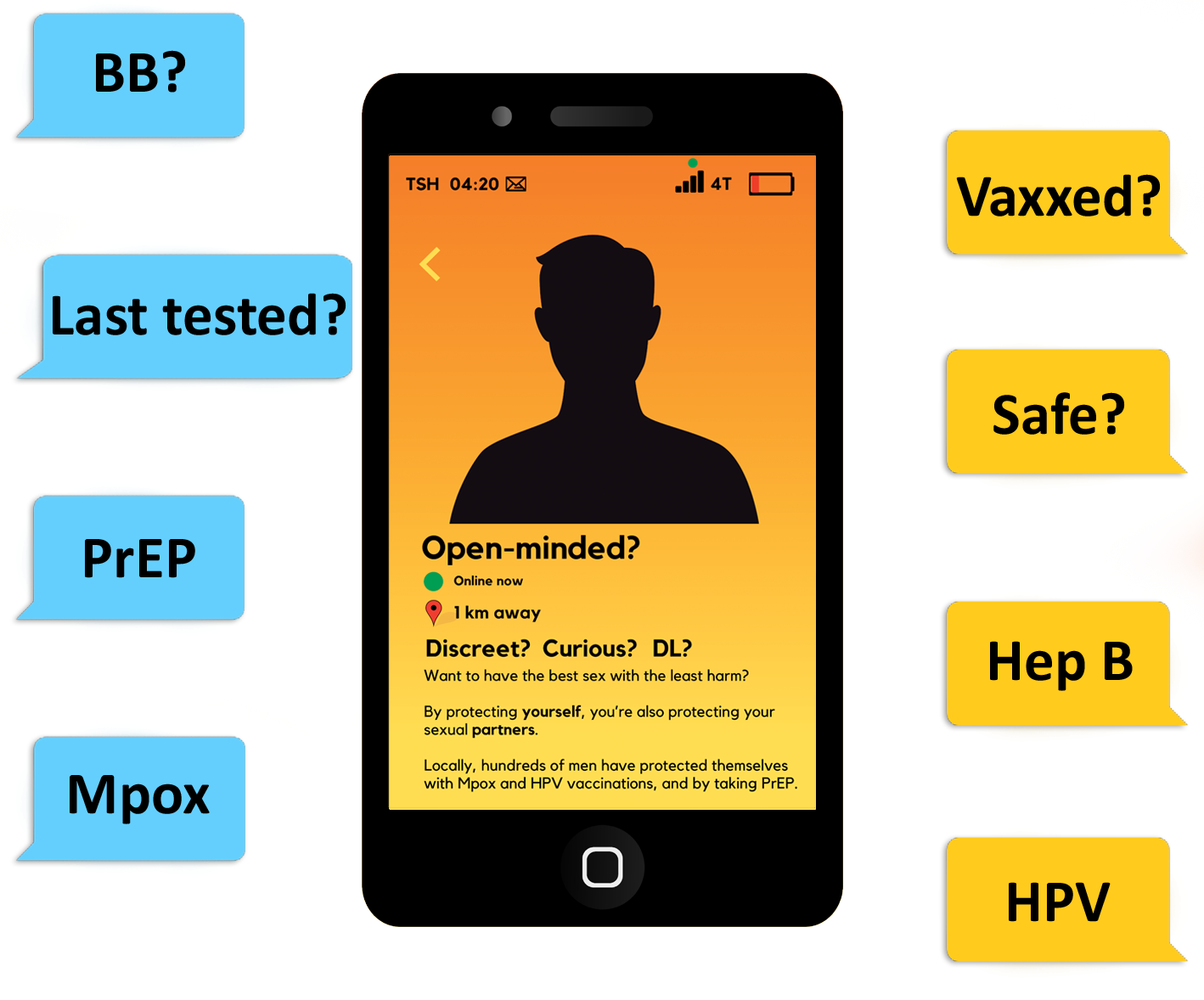 In May 2022 Mpox (commonly known as Monkeypox) took us all by surprise. Nearly 4000 people in the UK contracted Mpox, most of them were gay and bisexual men and people who have sex with them.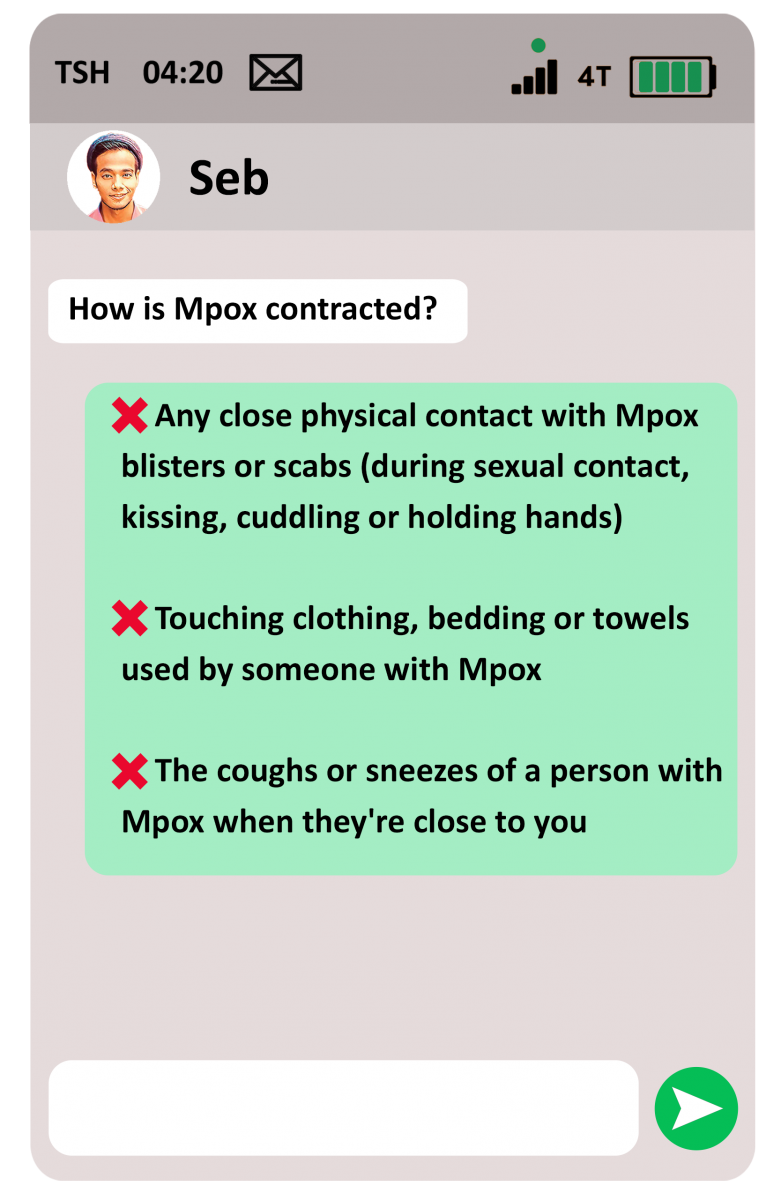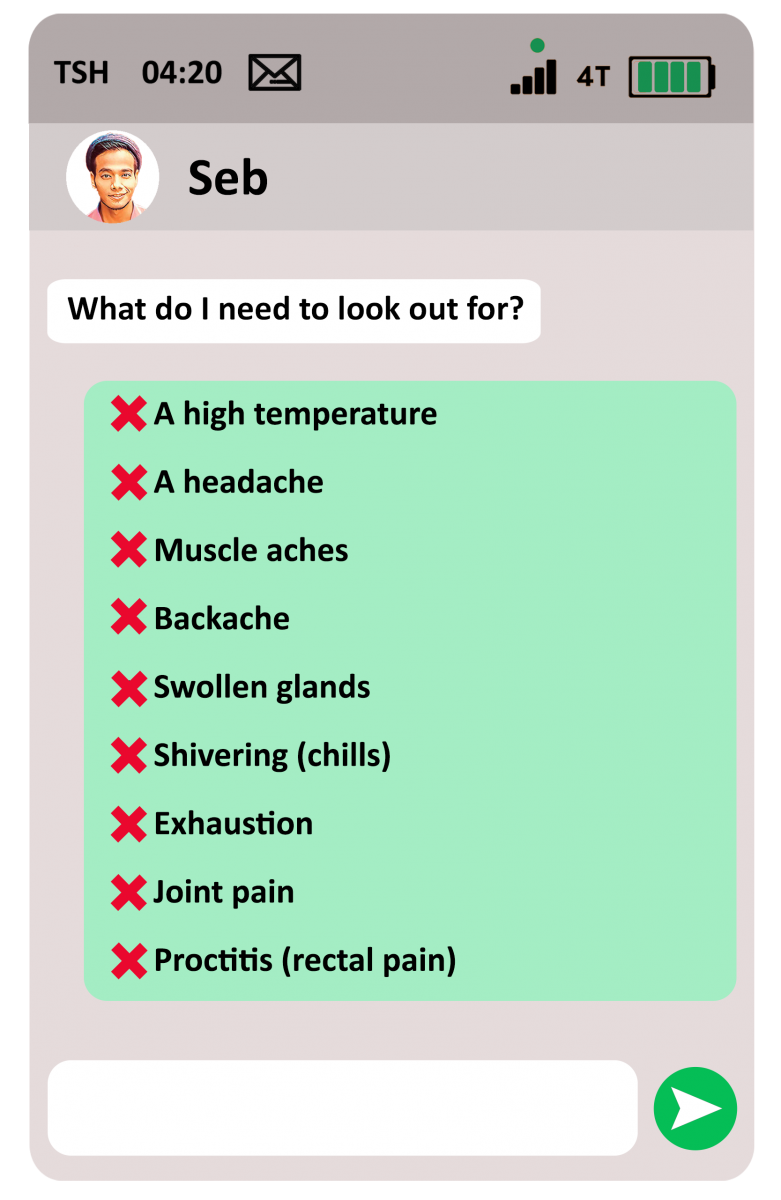 Luckily, there were relatively few Mpox cases in the East Midlands. The good news is that there is a vaccine against Mpox, which offers the best long-term protection against the virus. Hundreds of men locally have already had the vaccine. Join them and help protect yourself and others.
You don't have to identify as gay or bisexual, to get the vaccine – if you're discreet, open-minded, or curious and sometimes have sex with other men, we're here to help you get the protection you deserve.
If you live, work or study in Leicester, Leicestershire, or Rutland, you can get the Mpox vaccine from the Leicester Sexual Health clinics in Leicester and Loughborough. Call them on 0300 124 0102 or book online HERE. You can also book vaccines for HPV, Hep A/B and book a consultation to access PrEP from the same link. Leicester Sexual Health are organizing one or two sessions each week specifically for Mpox vaccinations at both of their clinics, but they can also give the vaccine during routine consultations – so make sure you ask for it.
If you live elsewhere, you can find your nearest vaccine site HERE.
To be fully protected against Mpox, you need to have two doses of the vaccine, at least a month apart. At present, Leicester Sexual Health clinics are still prioritizing first doses of the vaccine, to ensure as many people as possible, who need it, have some protection.
Although the UK government secured more doses of the Mpox vaccine than many other countries, doses are still relatively limited and they are being prioritized for people at heightened risk. Here at Trade, we want to make sure that people who need protection from Mpox get it, no matter how you identify. Leicester Sexual Health tell us that they are prioritizing vaccines for:
Gay, bisexual and other men who have sex with men who have had multiple sexual partners in recent months
Men who regularly arrange hook-ups off Grindr, FabGuys, and other hook-up apps and websites
People who attend saunas, sex clubs, and swingers events
People who use drugs in a sexual context (sometime called chemsex)
People who have been in recent close contact with someone with Mpox
We know it can sometimes be difficult or embarrassing to talk about the exact details of your sex life with a stranger in a sexual health clinic – especially if you like to keep these things discreet or on the DL. All of us sometimes fear being judged for the kinds of sex we enjoy or the ways we arrange our sex lives. Our health promotion team at Trade can offer you discreet, confidential, and non-judgmental advice and help you plan what you might need to say at a sexual health clinic. Contact us, if that would help, or if you want to check if the Mpox vaccine is right for you.
As you plan your summer adventures, make the Mpox vaccine part of your regular sexual health toolkit to protect yourself and your partners. Have fun this summer and have the best sex for the least harm. To achieve that, we recommend:
STI testing at least once every 6 months if you have a regular sexual partner or once every 3 months if you're having regular new sexual partners
Knowing your HIV status and/or being tested for HIV at least once a year if you have a regular sexual partner or once every 3 months if you're having new regular sexual partners
Being vaccinated for Mpox, HPV and Hepatitis B
Contact our Health Promotion team for a discreet, open-minded, and non-judgmental chat about your options and to work out what's best for you.
To help us understand how we can improve our services for people like you, please take a few minutes to complete this short, anonymous, feedback survey.