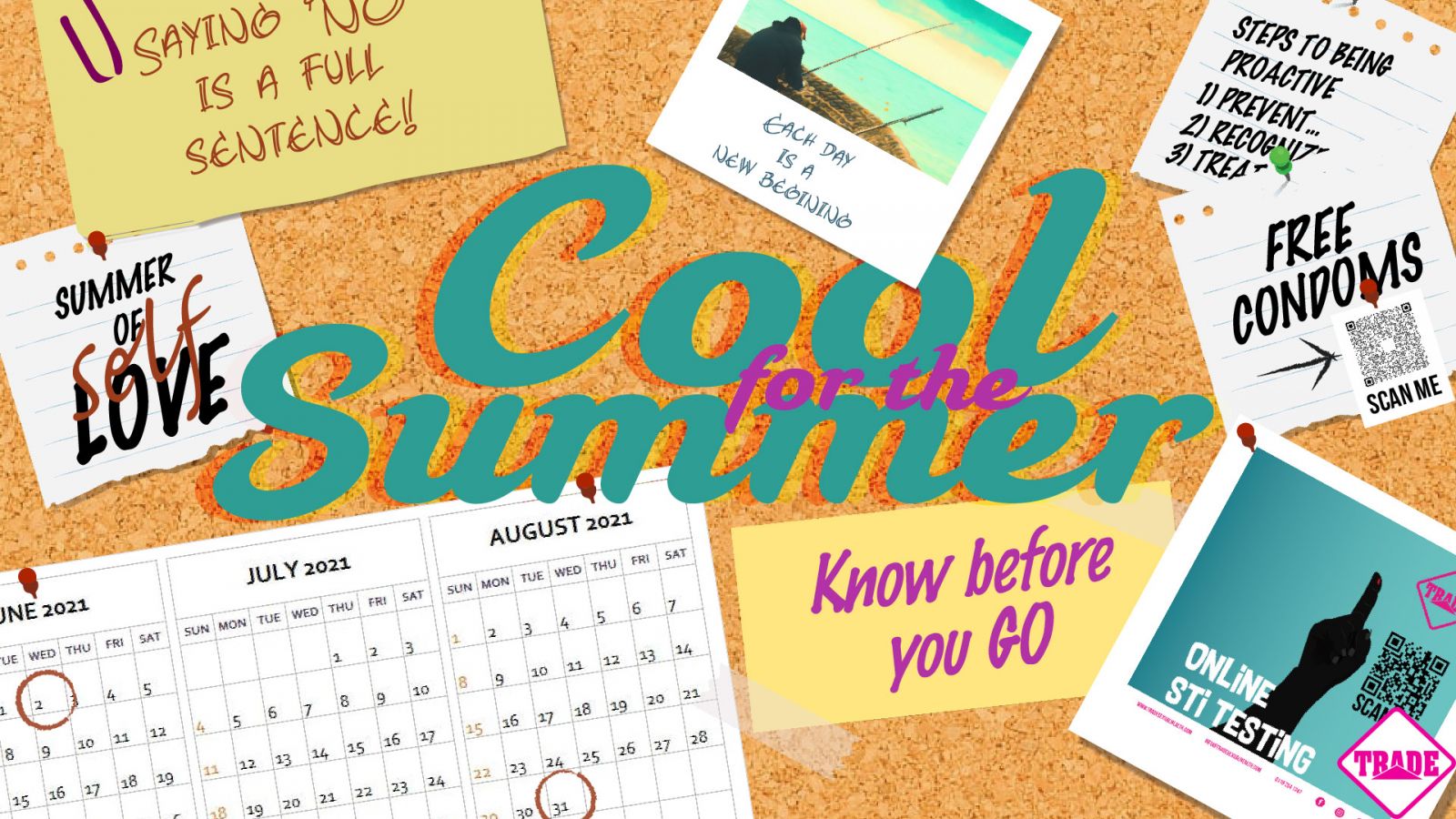 It's the time that so many of us have been waiting for since the start of the pandemic: most restrictions will be lifted on June 21st, which just so happens to also be the first day of summer!
Those long-awaited nights out will be back; we won't have to worry about hugging our mates or needing a 'substantial meal' to enjoy a drink!
With everything reopening again, it's important to stay safe. This includes looking after yourself, your friends, your partners, and of course, your mental and sexual health.
It's time to get 'Cool for the summer' and make sure you're prepared and safe for any potential hook-ups - know before you go!
That's why we at Trade Sexual Health are holding three free virtual workshops between 3rd-10th June covering a variety of these topics, with the theme 'Sex, Love, Life'. While are workshops are primarily aimed at gay and bisexual men, and other men who have sex with men, they are inclusive, accessible, and available for all to attend, so feel free to join in if you want to find out more!
Here is a breakdown of the contents of each workshop: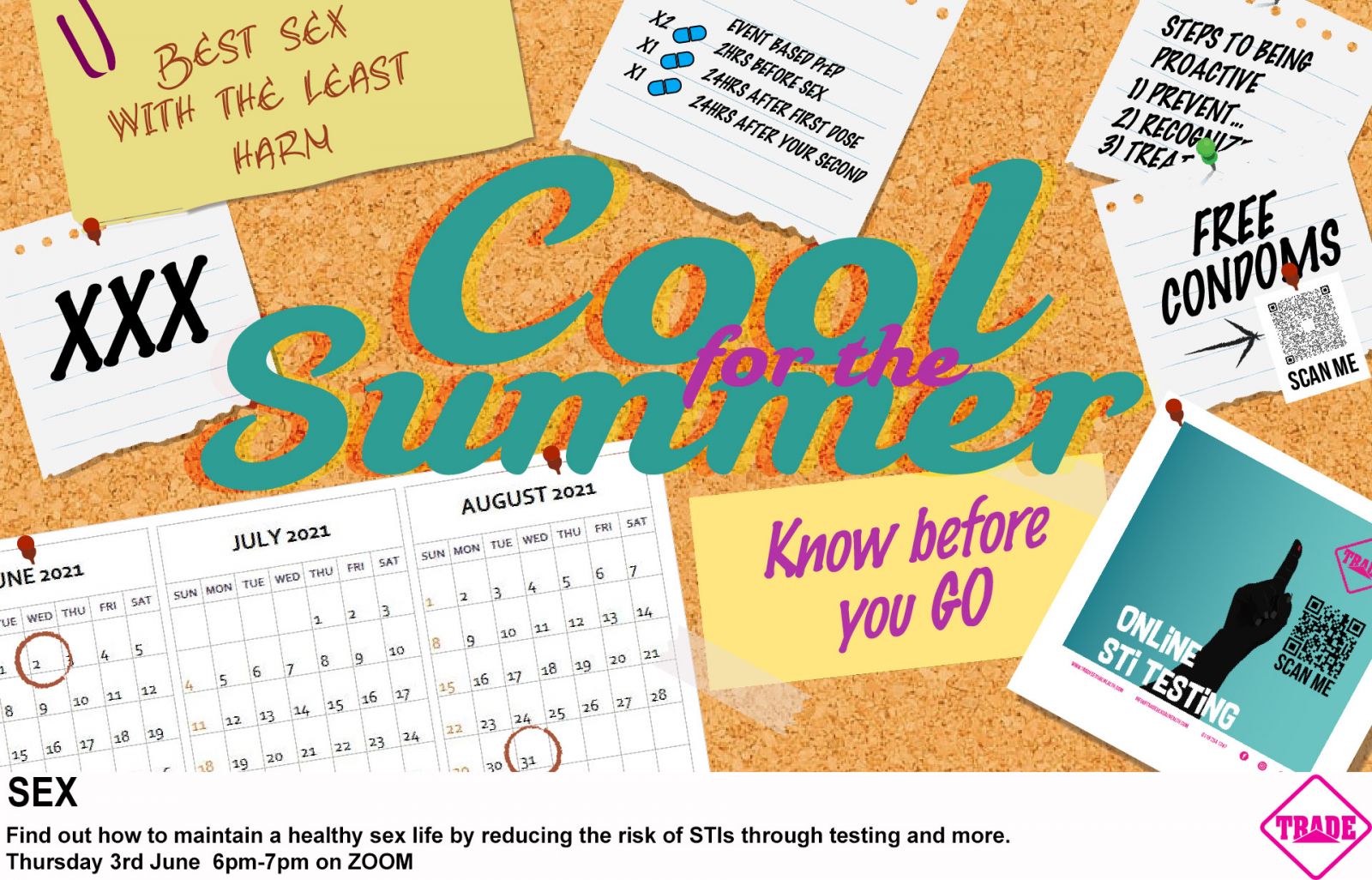 Workshop One - 'Sex' - Thursday 3rd June 2021 , 6-7pm
In this workshop we will be talking about how to keep your sex life healthy. If you need more information on how to reduce the risk of STIs, where to get STI tests and how often you should be getting them - look no further! This workshop will provide you with all the information you need to understand how to remain safe over summer.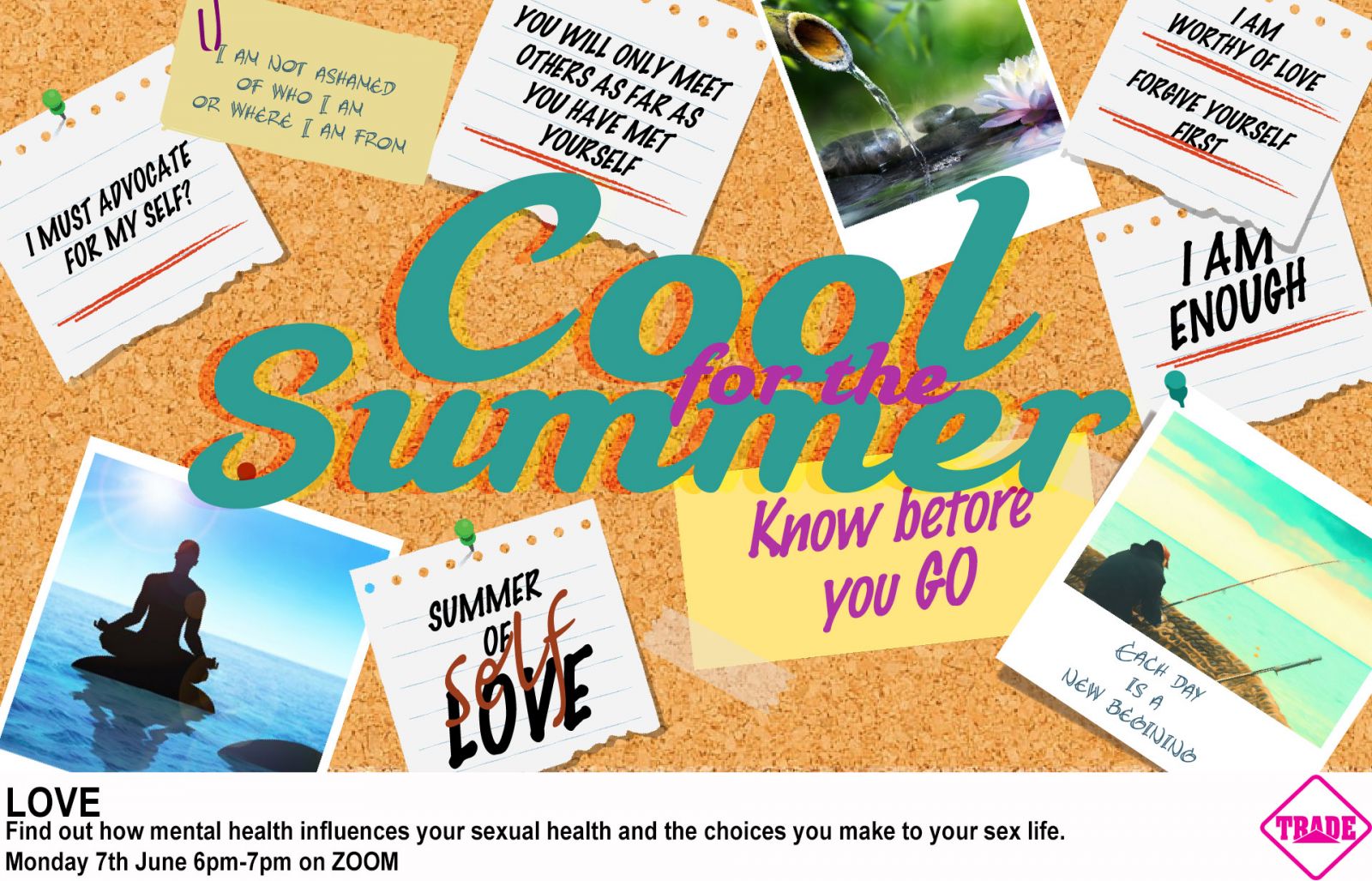 Workshop Two - 'Love' - Monday 7th June 2021, 6-7pm
Our mental health often has a large influence on our sexual health. Feelings of isolation, peer pressure, and depression are just some of the things that may lead to us taking risks when it comes to our sex life. This means that it is really important to understand and embrace our own feelings in order to stay safe and have a good summer! Join this workshop to learn more about how our mental health can influence our sex life.
Workshop Three - 'Life' - Thursday 10th June 2021, 6-7pm
Communication and consent are hugely important to both those in relationships and those who are single - it's important to remember that it is a two-way street! In this workshop we'll be covering verbal and implied consent, both in real-life situations and virtually, such as over dating apps.
We'll also be discussing red and green flags to look out for, the danger of assuming consent if someone is under the influence, as well as the importance of communication throughout life in general.