What is counselling?
Counselling is a talking therapy that involves talking to a counsellor about your issues. Counsellors are trained to listen with empathy and can support you in dealing with negative thoughts and feelings.
Approach Counselling service at Trade
Here are some important points regarding the Trade Approach counselling service run from our city centre office.
There may be a waiting list and you will be called about an available slot as soon as one becomes available.
The first assessment session is free, however, after that, a suggested donation of £2 per session is requested up to a maximum of £10 per session. This fee is negotiated with a counsellor at the assessment session.
Each session is between 50 minutes long each week or fortnight. The frequency and length of the contract are organised between the counsellor and the client.
Sessions are confidential, and this is discussed at the assessment session.
All counsellors are experienced, supervised and members of professional counselling bodies.
If you are interested in counselling, press the self-refer button below.
All information is kept strictly confidential and in line with our privacy policy.

---
Please note: Any responses from Trade Sexual Health via email may go through into your junk/spam folder. We usually aim to respond to emails within 5 working days. If you have not received a response from us by then after checking your junk/spam folder, please contact us using an alternative method.*
---
Trade Sexual Health has a legitimate interest in collecting the following information to start the counselling process. You can find out more about what we do with your information by reading our Privacy Notice.
---
Urgent help?
If you require immediate support around your mental health, you can contact the Leicestershire, Leicester and Rutland Crisis Support helpline 24 hours a day, 7 days a week by calling 0808 800 3302 or emailing Leicestershire.Helpline@turning-point.co.uk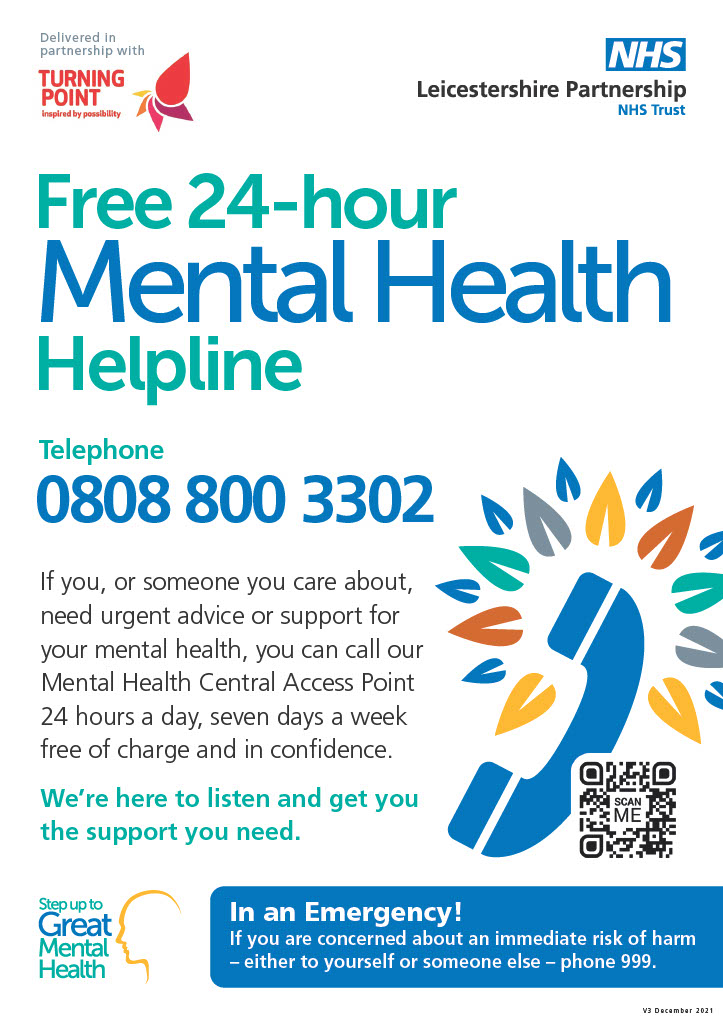 ---
Improving Access to Psychological Therapies (IAPT) service
From 1st April 2021, the "Lets Talk – Wellbeing" services will change over to Vita Health Group. They are the local Improving Access to Psychological Therapies (IAPT) service that also offers a range of free and confidential short-term psychological therapies for Leicester City, Leicestershire County and Rutland residents. Click on the logo below for more details or visit: https://www.vitahealthgroup.co.uk/nhs-services/nhs-mental-health/leicester-leicestershire-rutland/