Trade Sexual Health and Leicester Sexual Health (NHS) will be launching our campaign, Leicester HIV Testing Week 2021 across Leicester, Leicestershire and Rutland.
Leicester HIV Testing Week will run from 22nd November until 29th November 2021, over the week we will program a series of workshops and HIV testing days for the public to attend across the city and county.
According to Public Health England, Leicester has one of the highest rates of late HIV diagnosis in England, with over half of new diagnoses of HIV being after someone had acquired the virus years before. What this means is that many people are living with HIV but do not know they have it and could still be passing it on without knowing. Their data also revealed that Leicester's late HIV diagnosis rate is 55% (that's over half of all new HIV diagnosis), compared to the national average which is 42%. People diagnosed late with HIV are estimated to have been unaware of their infection for at least three to five years, increasing the likelihood of ill-health and premature death as well as onward transmission.
There are many benefits to getting tested and knowing your HIV status. People can only start HIV treatment if they know they are living with the virus. Starting treatment earlier on means that health outcomes are usually better, and people can go on to live longer with early detection and care. And all of this can only be initiated through doing a HIV test! This really ties in with our local need to overcome late diagnoses, to give people a good chance of fighting the virus and living longer, healthier lives.
Aside from the clear health and community benefits of testing, testing for HIV can also make you feel empowered. By choosing to know your HIV status, you are taking control of your own sexual health and helping to protect yourself and those around you. You can also help to tackle HIV stigma by normalising testing and having open discussions around HIV.
Now you know the importance and benefits of testing for HIV, there are lots of ways you can get involved in Leicester HIV testing week- the most important being getting tested for HIV! Trade will be running various sessions across the district where we are offering the chance to get tested for HIV. You can see our testing campaign schedule below to find a suitable day and location for you to get tested.
Alternatively, HIV testing kits are available online which are posted out to you to complete in the comfort of your own home.
Order your online testing kit here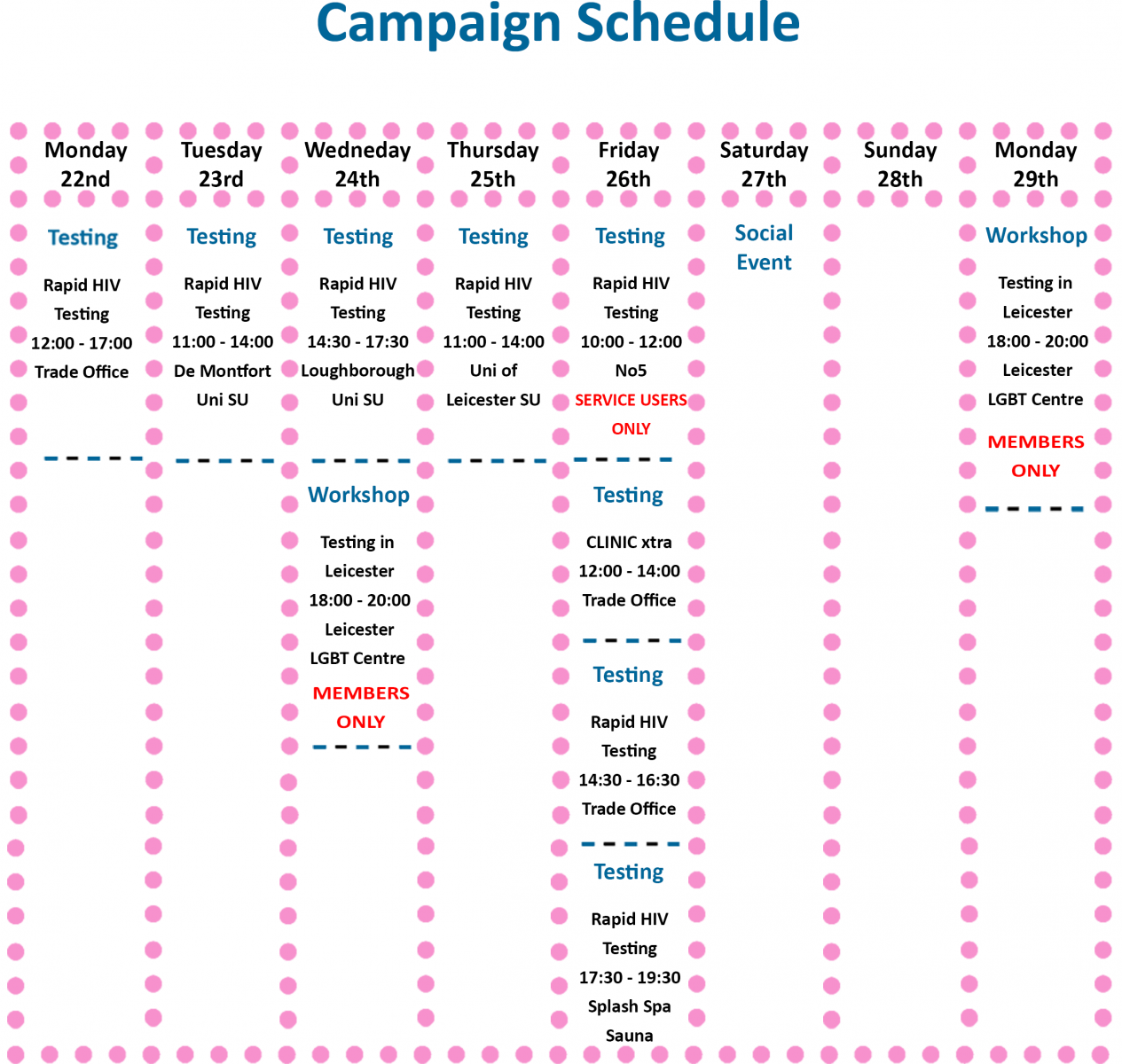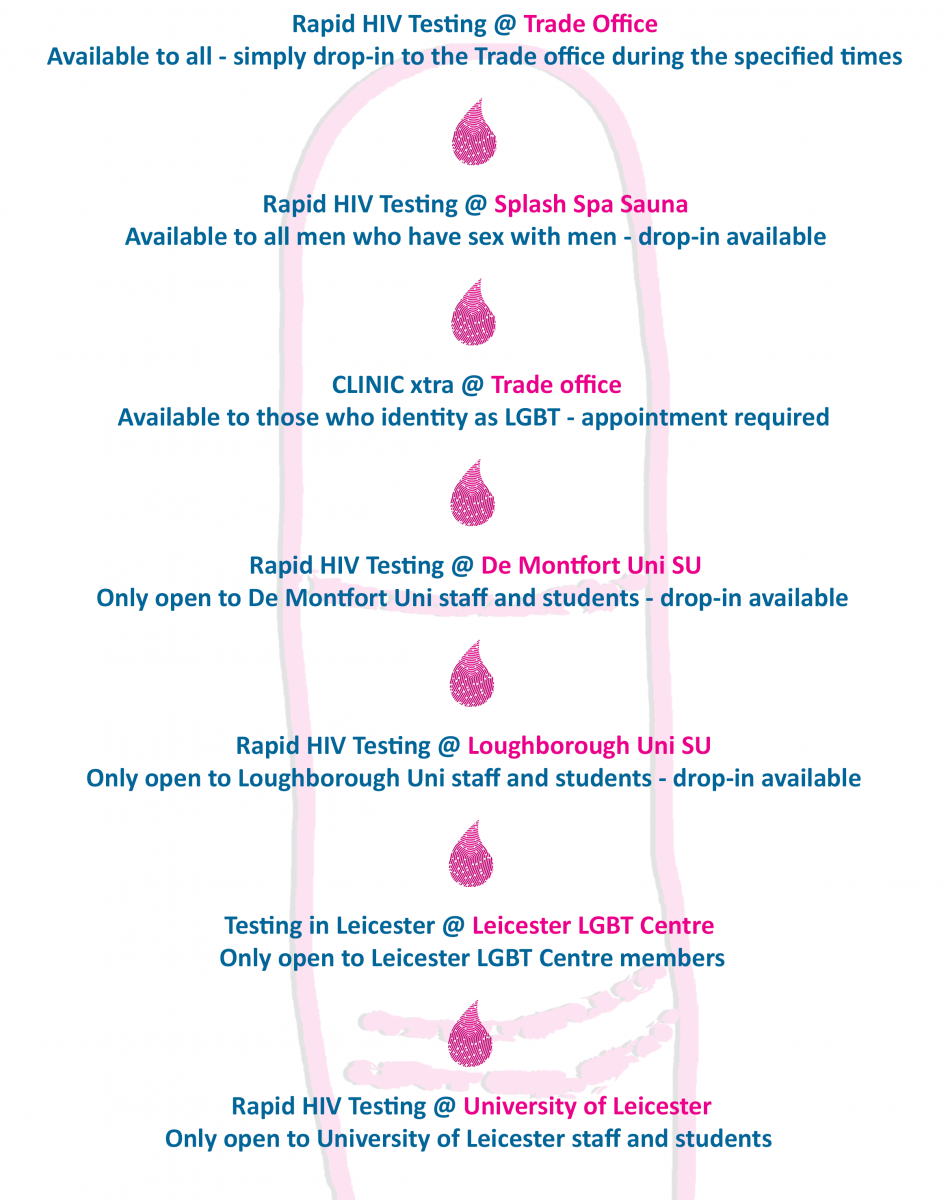 How can you get involved?
Before the campaign launch, we will be creating a video to help promote and encourage people to test for HIV as part of the Leicester HIV Testing Week. We are asking you to upload a pledge video, pledging to test for HIV during the week and to state the reasons for testing.
Follow ALL the steps listed below: