Monday, 25th July 2022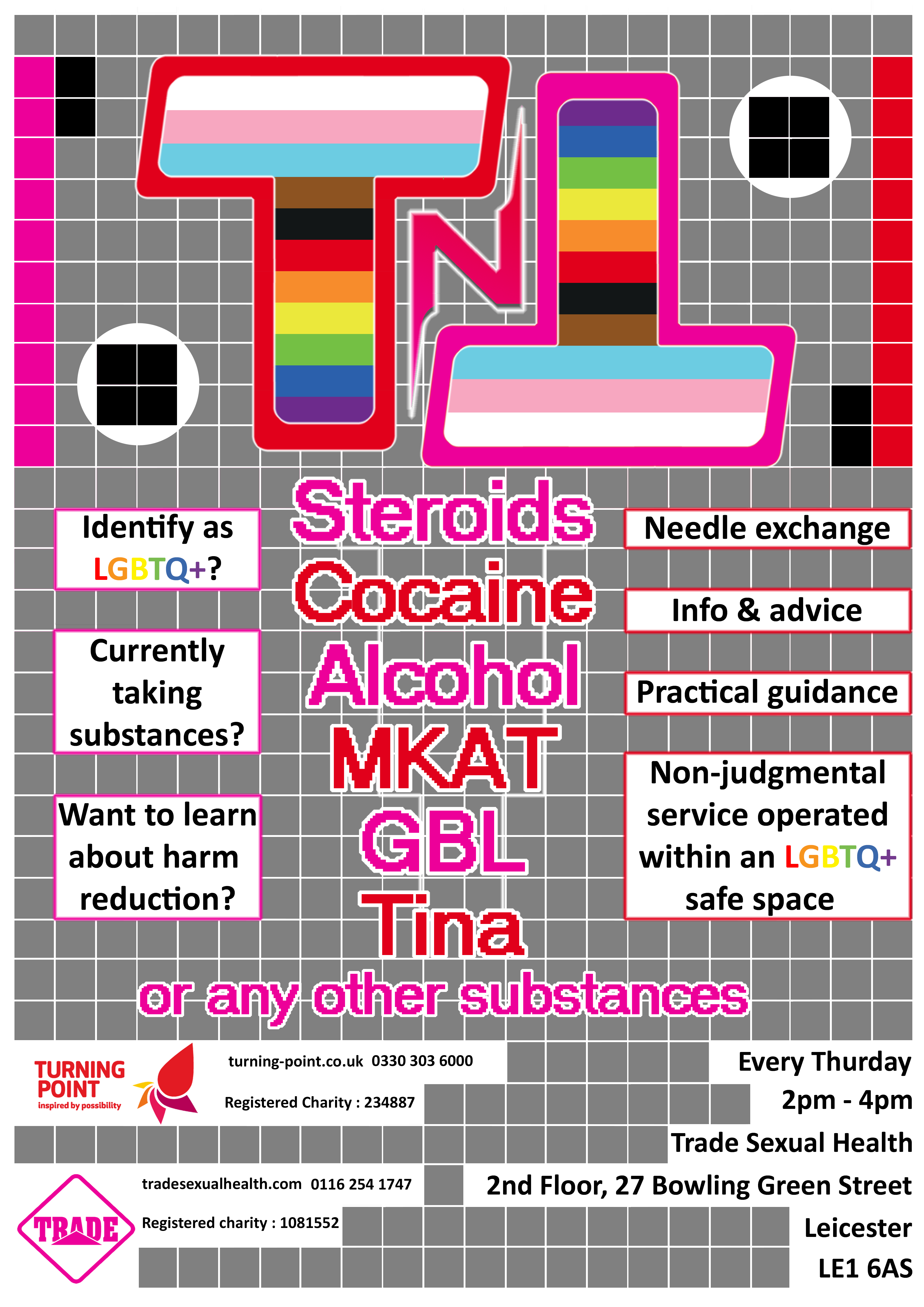 New service partnership announcement!
TNT is a new LGBTQ+ substance harm reduction service in partnership with Turning Point for people who live in Leicester, Leicestershire and Rutland.
This service was created as we identified many disparities in access to health services to those within LGBTQ+ communities. Substance use amongst the LGBTQ+ communities are higher compared to our heterosexual counterparts and access to support within LGBTQ+ safe spaces are limited.
The purpose of TNT is to create a safe, non-judgemental, confidential, drop-in service, where service deliverers are competent to the needs and experiences of those within the LGBTQ+ community - either from life experience or working within the community.
We are here to help and support our service users by creating an accessible service where practical advice can be given about substance use; our emphasis is on harm reduction.
You decide what you want from us, there's is no requirement to be abstinent.
No judgements, no pressure, just support and guidance
Treatment is fluid and the service you'll receive will mirror and evolve with your current situation and changing needs.
Service includes
TNT is a drop-in service available every Thursday between 2pm – 4pm at Trade Sexual Health, Floor 2, 27 Bowling Green St, Leicester LE1 6AS
For more information contact Turning Point on 0330 303 6000 ask for Lez