Monday, 8th March 2021
Written by Millie Breeze
-
LBT Women's Health Week runs yearly with the aim of raising awareness of the health inequalities that lesbian, bisexual, transgender (LBT), and queer women face. It is an opportunity for service providers to empower LBT women and to make services more accessible, as well as providing an opportunity for the community to support LBT women. This year's theme is Let's Break The Silence; whereby conversations and awareness regarding stigmatised health issues faced by LBT women are encouraged. These include topics such as mental health, sexual violence, and an array of health experiences including the menopause and cervical screening.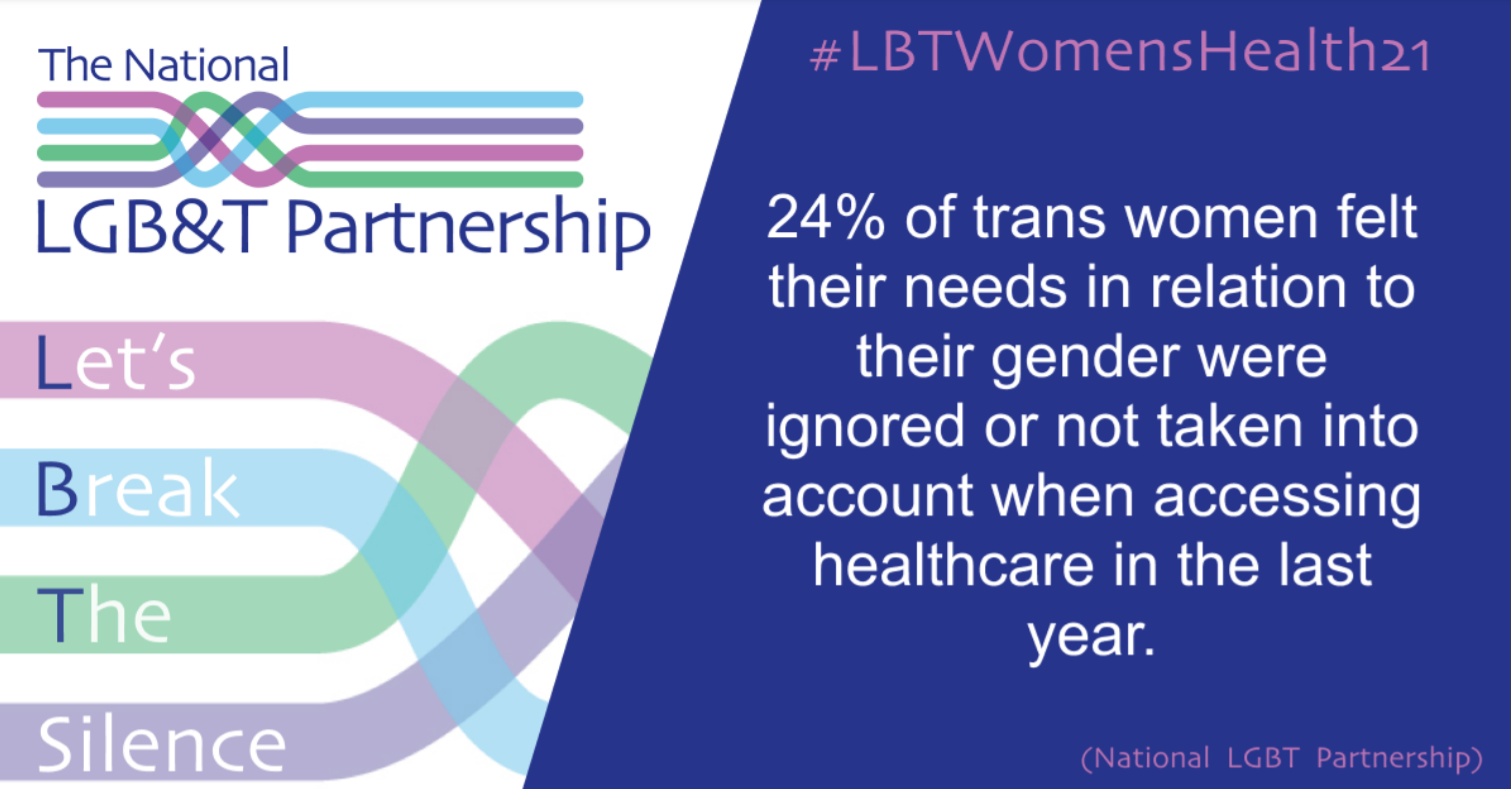 Research illustrates large health inequalities faced by LBT women. According to information by Consortium, 8.1% lesbian of women, 5.9% bisexual of women, and 15.4% of trans women all experienced inappropriate questions or curiosity because of their sexual orientation when accessing healthcare. Furthermore, 6% LBQ cis and 14.6% LBQ trans women felt that their needs were ignored or were not considered when seeking healthcare, and 24% of trans women felt that their specific needs in relation to their gender identity were ignored when accessing healthcare. As a result of a lack of consideration or recognition from healthcare providers, only 26.9% of lesbian women, 8.6% of bisexual women, and 15.4% of queer cis women disclose their sexual orientation with healthcare staff all or most of the time. Additionally, lesbian (66%), bisexual (80%), and queer (86%) women avoid being open about their sexuality due to fear of a negative reaction. These figures all demonstrate the urgent need for LBT women's health inequalities to be addressed by healthcare providers, as any specific health needs of these groups will go ignored or will not be treated correctly. Likewise, sensitivity from healthcare staff is highly important, which will ensure that LBT women have more positive, comfortable healthcare experiences without being stigmatised.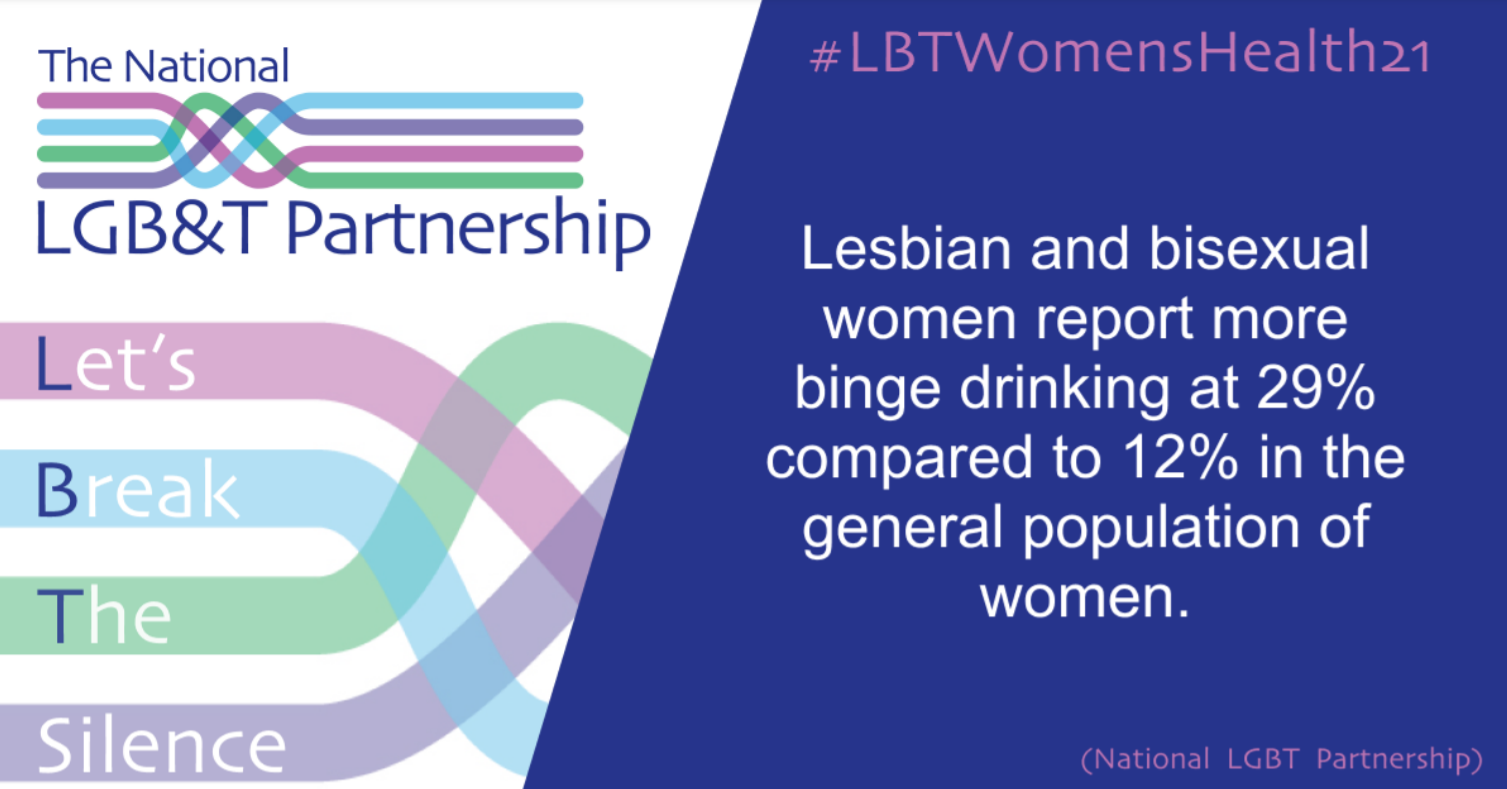 A lack of specific training and education for healthcare workers, along with fears due to stigma and institutional bias within healthcare systems, can lead to health disparities becoming more prominent within LBT women. Research has shown that lesbian (31%) and bisexual (22%) women smoke more than heterosexual women (17%), along with 18.5% of lesbian and 19% of bisexual women drinking more than seven alcoholic drinks per week, compared to 12% of heterosexual women. 50.5% of LGB cis women and 53.5% of trans women found accessing mental health services difficult, which leads to increased suicidal thoughts and mental health conditions within these groups, with lesbian (1.38 times) and bisexual (2.23 times) women being more likely than heterosexual women to be depressed or anxious. LBT women are also 27% more likely to develop diabetes than heterosexual women, and prevalence of all cancers are higher in lesbian (4.4%) and bisexual women (4.2%) compared to heterosexual women (3.6%). Research shows the alarming health inequalities that LBT women experience, with their health outcomes being significantly worse than heterosexual women. Therefore, there is a real need to develop ways to include and empower LBT women within healthcare, and events such as LBT women's health week give the opportunity to raise awareness of these important issues.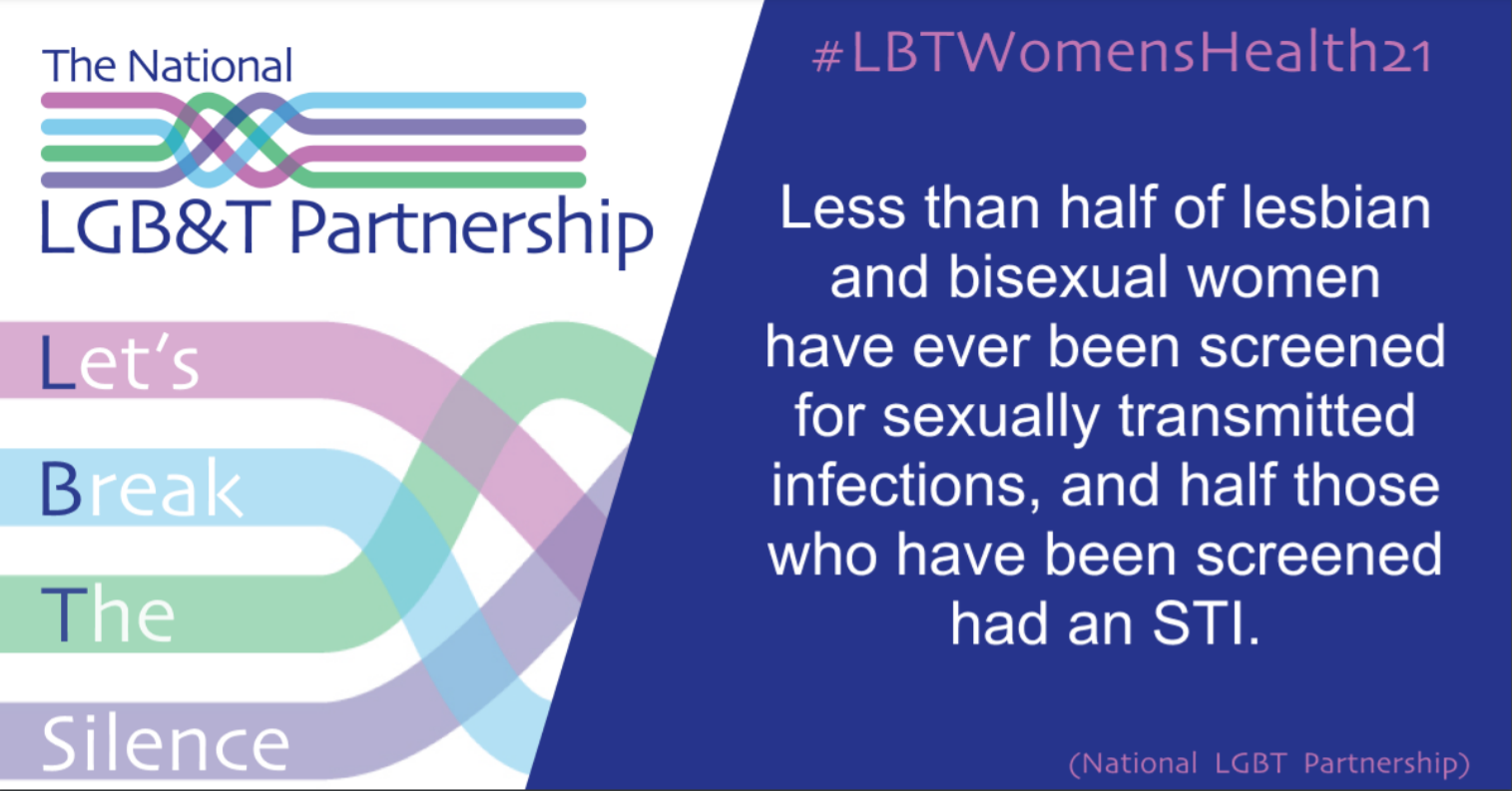 Disparities within sexual health are also prevalent in LBT women. Studies suggest that in the North-West of England, 37% of lesbian and bisexual women are told that they do not require cervical screening tests and are ten-times less likely than heterosexual women to have received one in the last three years. Also, 15% of lesbian and bisexual women over 25 have never had a smear test, compared to 7% of women in general. These figures are incredibly concerning, given that all women and people with a cervix are at risk of developing cervical cancer, regardless of sexual orientation. Furthermore, less than 50% of lesbian and bisexual women had ever been screened for STIs; however, out of those who had been screened, half had an STI. Many lesbian and bisexual women do not have access to testing as they do not believe that they are at risk, which is not the case. STIs such as herpes and chlamydia can still be passed on through women who have sex with other women. However, according to Public Health England, unlike men who have sex with other men, there is no routine publication of the prevalence of different STIs in UK sexual minority women, and awareness for STIs and general sexual health for LBT women is lacking. Given these findings, an unmet need is clearly highlighted regarding LBT women's sexual health. Issues such as these are often swept under the rug or stigmatised, therefore, creating opportunities for these important subjects to be discussed is vital, as LBT women and services can become empowered and ultimately improve their health outcomes.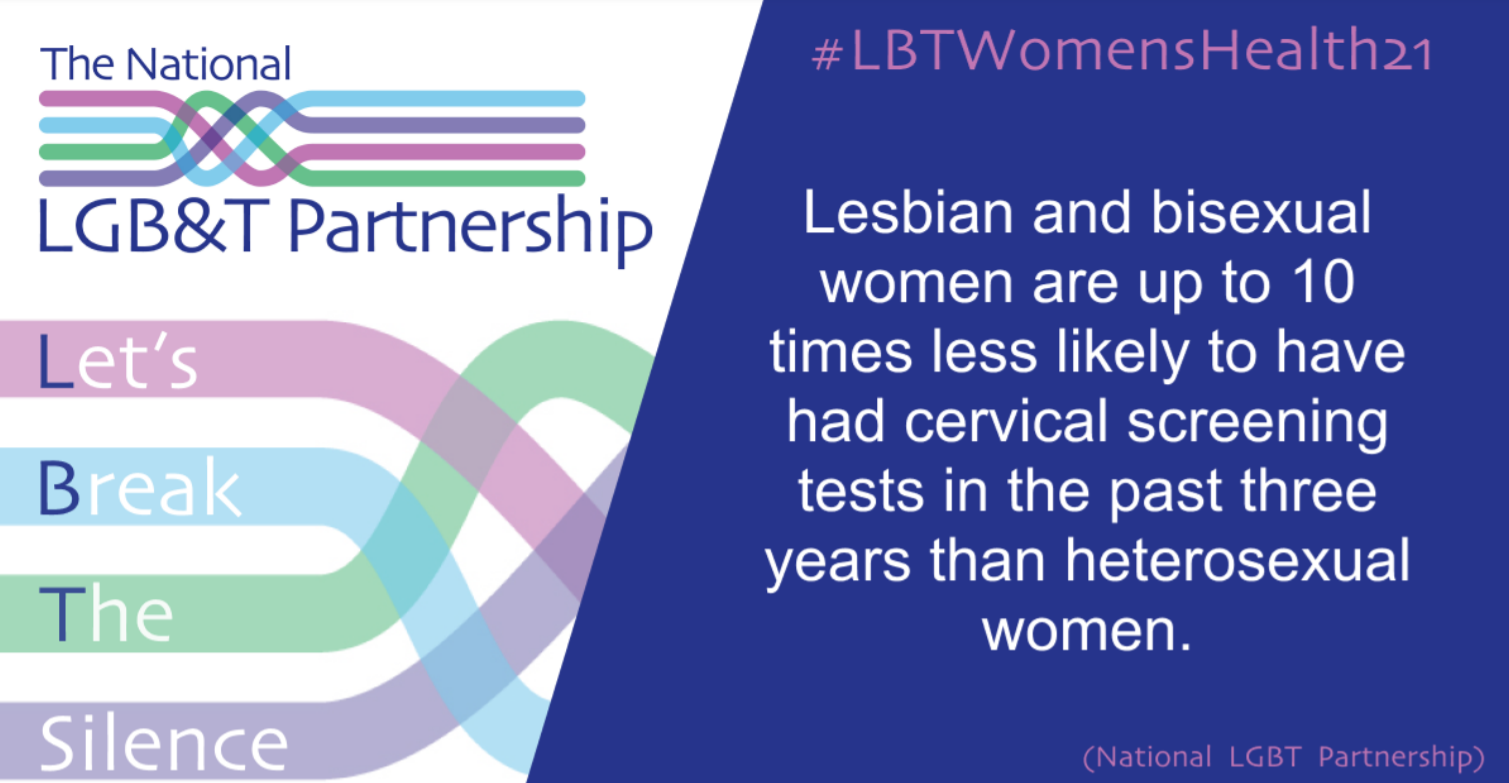 As indicated by the research discussed, there is a clear need to act upon the health inequalities that LBT women experience. LBT Women's Health Week provides the opportunity for important issues to be discussed, raising awareness for the disparities LBT women face and how services could help to overcome these. Safer spaces for LBGTQ people within healthcare is required, with healthcare services needing to adopt new strategies to help this community. At Trade Sexual Health, a variety of services are provided for the LGBTQ community with the aim of tackling these inequalities, including STI screening and counselling. LBT Women's Health Week is a great opportunity for other service providers to also get on board and raise awareness for the LGBTQ community.
For further information on the research discussed and on LBT Women's Health Week (8th-12th March), visit Consortium's website. During the course of the week, there is the chance to get involved in the Women's Health Panel, wellbeing activities, various community collaboration events, and more!
---
Download "Let's Break The Silence: A Guide to Lesbian, Bisexual and Trans Women's Health.
Download LGB Women's Health Week 2021 Infographics