Friday, 31st May 2019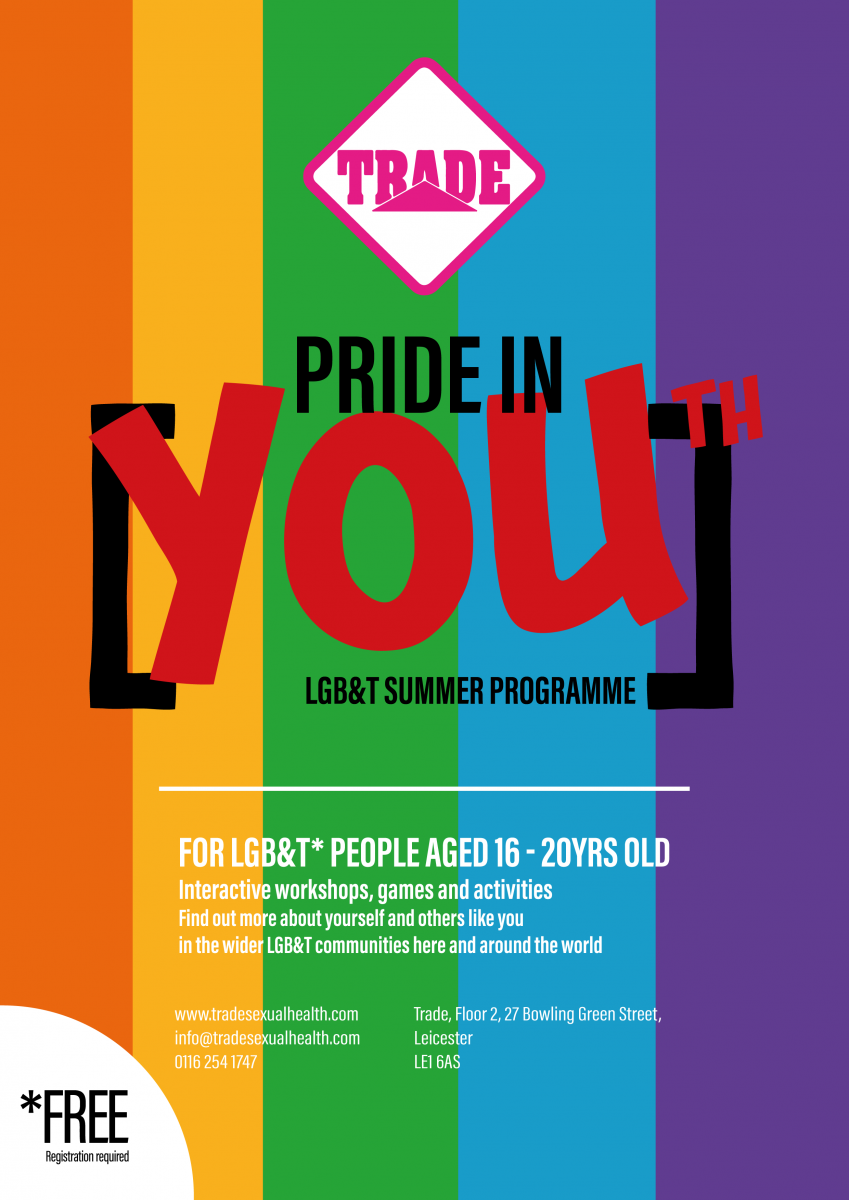 Are you:
Aged 16-20?
Living in Leicester or Leicestershire?
Lesbian, gay, bisexual, and/or trans*, or questioning your sexuality and/or gender identity?
Wanting to get involved in activities over the summer?
Wanting to make friends and meet with other LGB&T young people?
Wanting to find out more about the history of LGB&T communities in a fun and interactive way?
Wanting to become a more confident person?
Wanting to take part in the parade at Leicester Pride 2019?
Then Pride in YOUth is for you this summer!
Over the summer holidays, Trade will be running an LGB&T youth summer programme. You will get a chance to take part in a number of interactive workshops, games and activities to find out more about you, others and the wider LGB&T communities here and around the world, and build your way up to taking part in the parade at this year's Leicester Pride on Saturday 31 August.
There are only a small number of places available.
Confirm your place now by sending the details below to info@tradesexualhealth.com:
Name
Age
Contact phone number (mobile preferred)
Email address
---
Trade Sexual Health has a legitimate interest in collecting the following information to contact you about the Pride in YOUth project and to confirm your eligibility for the project. You can find out more about what we do with your information by reading our Privacy Notice.